Keynote Speeches and Fraud Training
Have Leonard Vona Speak At Your Next Event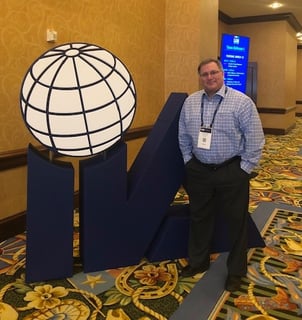 Mr. Vona lectures nationally and internationally on fraud risk assessments, fraud investigation, fraud prevention and detection, and fraud schemes perpetrated on companies. He regularly speaks at audit conferences and has developed the Fraud Training Curriculum for the MIS Training Institute, an internationally recognized audit training organization. Mr. Vona has provided more than 1,000 days of fraud training to organizations around the world. He was previously on the faculty of Lally School of Management at Rensselaer Polytechnic Institute. He has written the training course on Auditors Responsibility for Detecting Fraud – SAS99 used by CPA Societies across the country. His international training experience includes five continents and training through interpreters in the Spanish, Portuguese and Russian language.
Events:
March 2019: GAM General Audit Management; Dallas, Texas
June 2019: ACFE Global Fraud Conference; San Antonio, Texas
October 2019: IIA All-Star Speaker; Las Vegas, Nevada
Fill out the form below to inquire about having Leonard Vona speak to your team.