Identify & Reduce The Risk of Fraud
When you need to develop a fraud plan quickly, or suspect that fraud may be occurring within your organization, bringing in experts is a chance to increase the effectiveness of your team.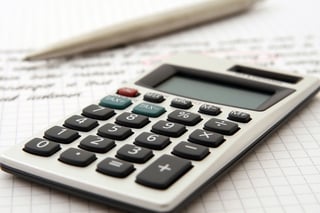 Leonard W. Vona, CEO of Fraud Auditing, Inc. has more than 38 years of diversified fraud auditing experience, including a distinguished 18-year private industry career. Hiring Leonard W.Vona to work with you in developing a fraud plan to mitigate risk, prevent loss and identify potential fraud within your company can also help your team develop the skills they need to manage your own fraud plan moving forward.
We understand that fraud can be complex, but with our support your team can create and implement a structured and a strategic fraud assessment plan. We can also help to make sense of a complicated fraud scheme that you've discovered within your company.
Our goal is to provide you with the support you need while you develop and implement your fraud plan.
Inquire about hiring Leonard W. Vona for fraud consulting in your company.