Develop Fraud Audit Skills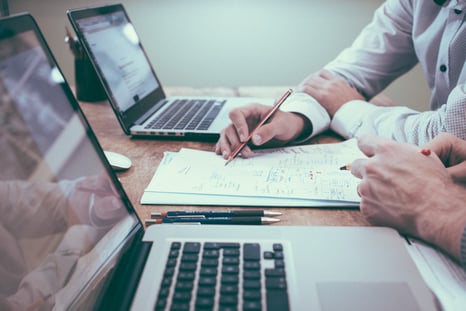 Auditors, controllers and other professional accountants often do not have the same depth and breadth of extensive experience that fraud experts have. Developing and implementing a fraud plan on minimal experience can be difficult and time consuming.
Our goal with our training is to empower you and your team to better identify fraud schemes and develop tactical and implementable fraud plans. Whether you're auditing financial statements for other companies or looking to improve your internal fraud plan, our fraud audit seminars and training sessions will give you the tools you require.
Our interactive curriculum and on-site fraud training seminars are designed to:
Sharpen your team's skills on fraud identification and prevention, and
Guide them in creating clear and concise fraud prevention strategies.
What to Expect
Our fraud training and workshops will help you:
Classify the framework of fraud risks that an organization deals with
Provide you with a comprehensive strategy to mitigate fraud
Understand the importance of an intuitive fraud risk assessment plan
Understand the methodologies in Fraud Risk Assessments
Recognize the similarities and the differences in Traditional Auditing vs Fraud Auditing
Conduct internal fraud investigations
Fill out the form below to inquire about fraud training for your team. This training can be customized to suit the needs of your team.